This blog has been created as a place to share techniques and images created in CB Model Pro. At the time of this writing, CB Model Pro is in beta and available as a free download for the beta period.
CB Model Pro a 3D Modeling application from one of the world's premiere CAD companies, Solidworks. The thing that sets CB Model Pro apart from all other 3D modeling applications is a user interface that is less 'techie' and far easier to learn for those new to 3D modeling.
It's also faster to create 3D models with CB Model Pro. You will see this in a series of demos, done in real time that will be linked on this blog. We also have a companion site focusing on the children's version of this software called Cosmic Blobs. Most of the tutorials on the
Blobfans Blog
also apply to CB Model Pro.
Here is an image of some views of a robot created using CB Model Pro that was completed in a little over an hour.
CB Model Pro Robot Sample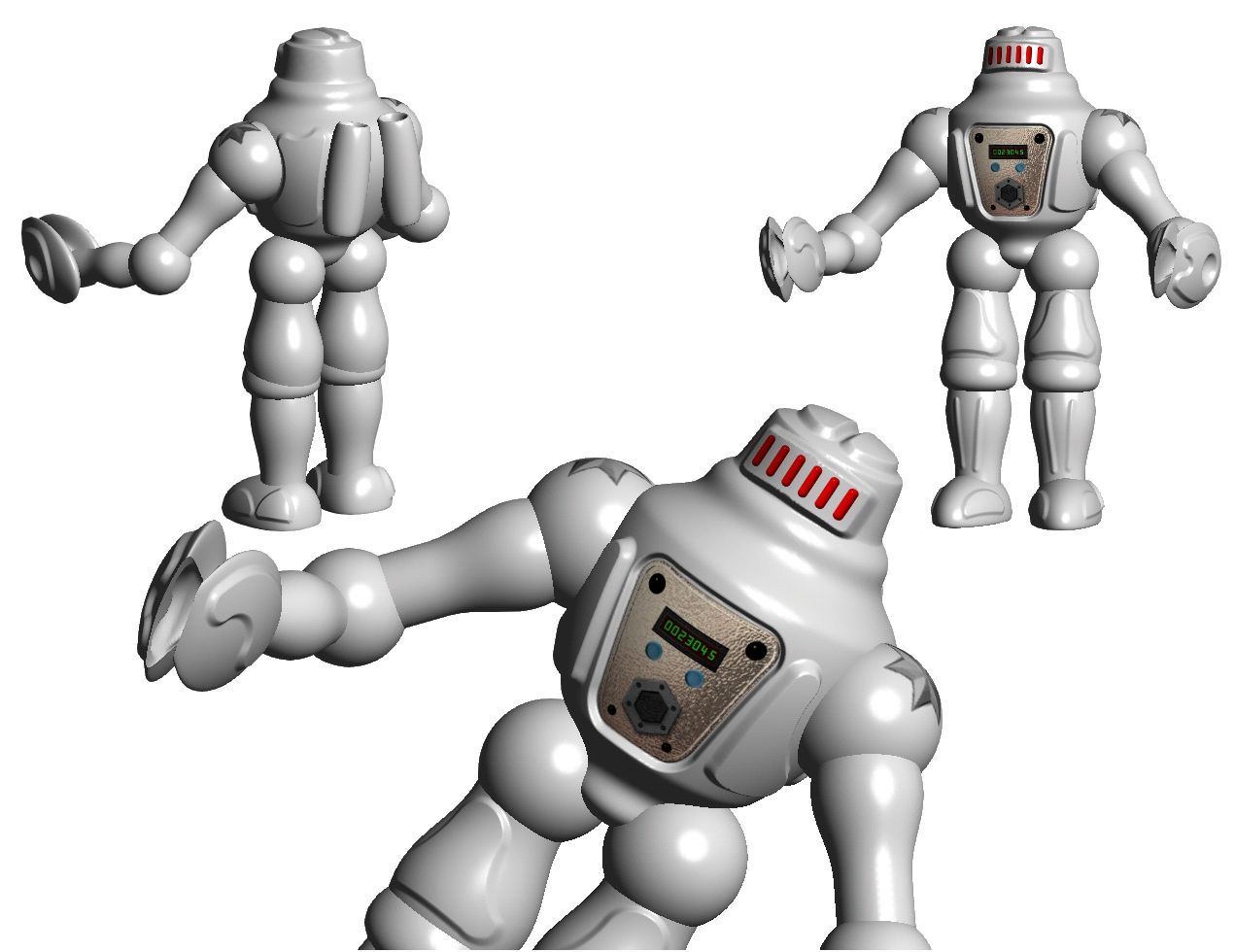 Your first 3D Models ('blobs') won't go quite so quickly; but, we've only been using CB Model Pro for a little over 1 month so it won't be long before you, too, can create equally complex models in CB Model Pro.
You can download the beta at http://www.cbmodelpro.com. Be sure to log onto the forums to share your experiences with other CB Model Pro beta users.